Our aluminium raised floor systems are used in cleanrooms and other specialize high-tech environments. They have a high load-bearing capacity, are guaranteed dust-free, dissipate static electricity and ensure optimal air distribution.
Aluminium raised floors consist of panels made of so-called EN AC-AlSi9Cu3(Fe) alloy. Aluminium has the advantage of being a light and extremely strong material and can therefore support a lot of weight. Thanks to several specific treatments, the aluminium floor is guaranteed to be dust-free.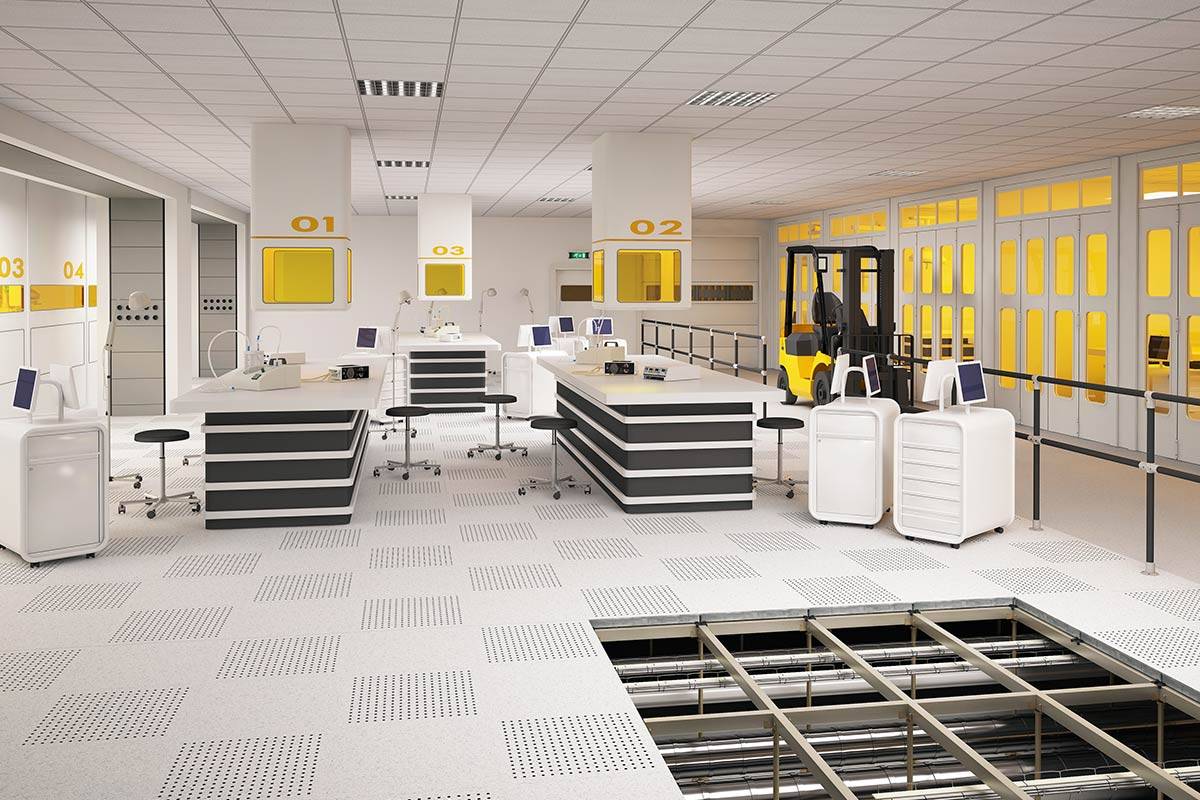 Our aluminium raised floors are designed to prevent the build-up and discharge of static electricity. They are commonly used in cleanroom environments where sensitive electronic equipment is present.
The panels can be provided with a conductive top layer, which gives the raised floor conductive properties and makes it ESD-safe (Electrostatic Discharge-safe). In addition to the static-dissipative floor panel, the substructure also include components that help to prevent the build-up and discharge of static electricity. To guarantee user safety, we guarantee a minimum resistance of 50.000 Ω (Ohm).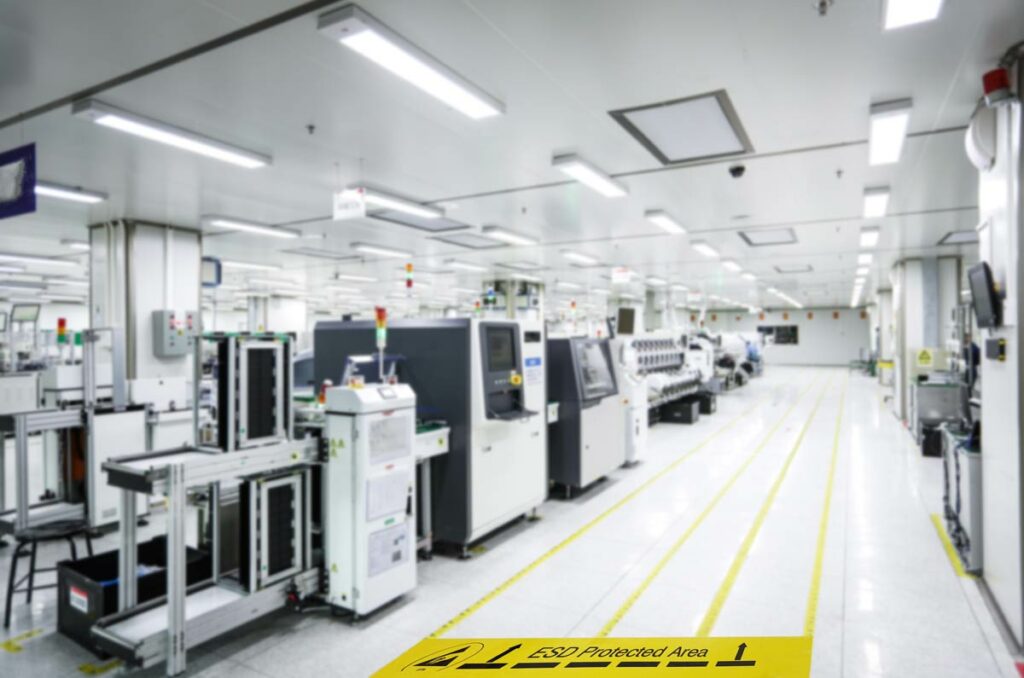 By producing our aluminium raised floor with the lowest tolerance, we can ensure optimal airflow, reliable operation of sensitive equipment, and efficient use of space in high-tech environments.
We have a state-of-the-art machinery and in-house engineering department. Thanks to our knowledge and experience, we can produce the aluminium panels with a tolerance of no more than 0.05 millimetres.
Optimal air distribution is achieved through our specially perforated Air Vent panels. We offer different degree of perforation, which allowing our customers to customize the air distribution.
The Air Vent is made entirely of aluminium and is available standard with four degrees of perforation: 256, 512, 1024 and 1152. The aluminium panel is covered with a top layer in the factory.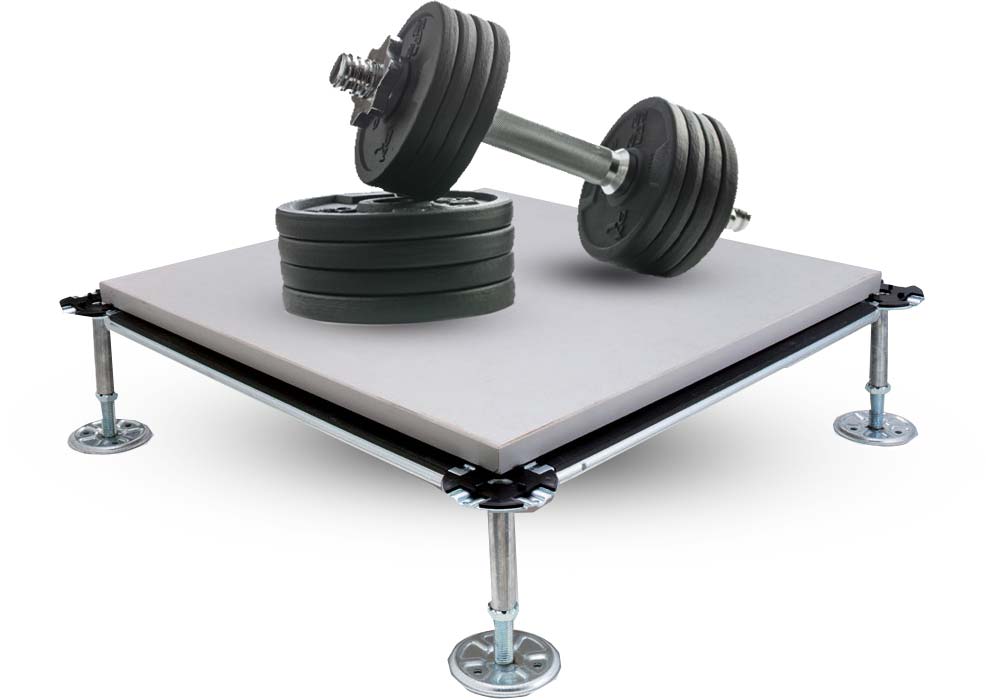 Our aluminium raised floor can support heavy loads without flexing or sagging, which can cause damage to equipment and disrupt operations.
Because the pedestals and boxes are securely connected to each other, the weight of the load is distributed evenly across the floor. This reduces the risk of damage or failure. The aluminium raised floor system is designed to absorb and dissipate lateral forces further reducing the risk of damage to the floor or the equipment being transported.